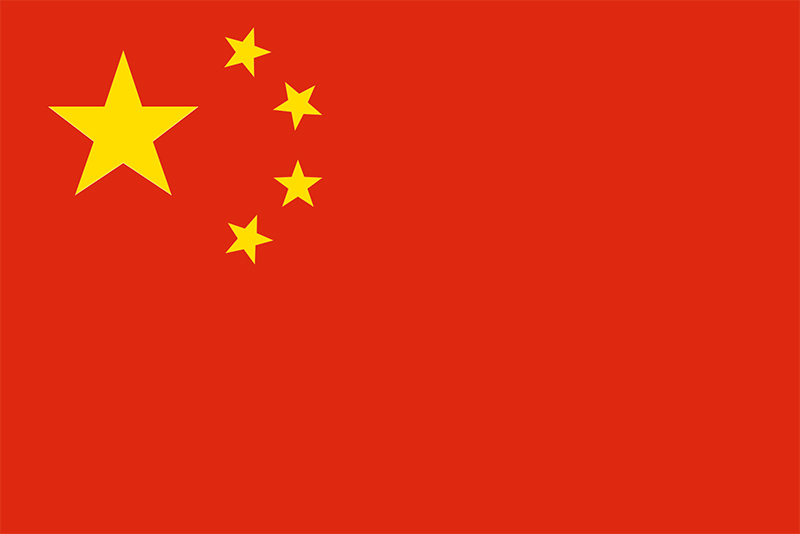 Flag of China, the People's Republic of China
China nationnal flag consisting of a red field (background) with a large yellow star and four smaller stars in its upper hoist corner. The flag's width-to-length ratio is 2 to 3.
Story:
National Flag, five star red flag. The ratio of length to width is 3:2. The red flag is decorated with five yellow five pointed stars at the top left. One star is bigger, on the left; four stars are smaller, and the ring arches to the right of the big star. Each of the four small stars has a sharp point facing the center of the big star. Red symbolizes revolution. Yellow is to show light on the red ground. The five stars and their relationship symbolize the great unity of the revolutionary people under the leadership of the Communist Party of China.
Detail:
Adopted on: September 27, 1949
Proportion: 2:3
Designed by: Zeng Liansong
Country: China
---
vist >>China Dongying major OCTG manufacturer oil pump jack oil wellhead