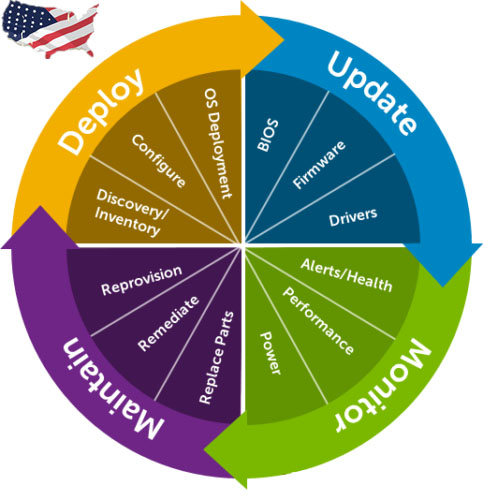 Integrated Dell Remote Access Controller 8 (iDRAC8) with Lifecycle Controller technology allows administrators to monitor, manage and update Dell servers from any location and perform troubleshooting and repair without using agents. It is not limited by the operating system, hypervisor online status, or status.
This item is for an iDRAC8 Enterprise license ONLY. iDRAC8 port card is NOT included.
Commitment: Provide services within 24 hours. (After you provide SN code and mailbox). Refund 50% over 24 hours.
NOTES:

1. No refund is accepted. Once ordering a license, no refund is going to be received. I guarantee that the licenses are from dell.100%.

2. you would like to form sure that your server has hardware support. --Remote Card

3. I sent you an XML file. In most cases, you can use it directly. But in minimal cases, you should convert it to TXT format to use.

4. Sn code is that the key. If you purchase quite one, make certain to concentrate to binding errors.

5. After the upload is successful. You would like to Re-login. It is a must.

6. If you need instructions. Please read the installation instructions I sent you. Otherwise, you can search for a tutorial on Google or on DELL's official website.

7. This License is often for an iDRAC Enterprise License only (no hardware included). This license is valid for the lifetime of the merchandise. It doesn't expire and never needed to be renewed. It'll be sure to just one service tag (one server) at a time. Once the license key's generated and sure to your system/service tag, the product/service is non-refundable.

8.Any questions, please email me. I will be able to serve you wholeheartedly.
This License Is Applicable to
PowerEdge C4130, C6320, FC630, M630, M630P, M830, T130, T330, T430, T630;
PowerVault NX3230;
PowerEdge R230, R330, R430, R530, R630, R730, R730xd, R830, R930
To purchase this product, please send an email inquiry to:
---