Fashion rose gold ring
18K rose gold, its romantic and warm and charming name is enough to make people's heart touched. For ten thousand love words, it is better to use an 18K rose gold ring to impress your loved one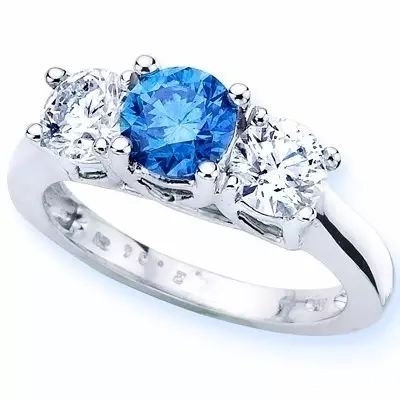 2. Classical three-stone ring
The three-stone ring, as its name suggests, is a ring style inlaid with three diamonds/gems in succession. Behind this ring, there were countless classic and highly personalized loves. It is said that the three stones represent the past, present and future respectively, and also represent love, romance and promise. Such a romantic gift has become one of the most popular ring forms nowadays.
Young people nowadays also like to replace one or two of the diamonds with colorful gems, such as red sapphires, emeralds, tourmalines, etc., which have more personality and meaning.


3. personalized ring combination
Can the ring be removed or reorganized? Only you can't think of it, no designer can't do it. Two, three or more rings are combined and stacked to bring a very cool fashion impact and full of personality!
4.classic prong diamond ring
The most classic style of diamond ring is "claw inlay". The claw-set diamond ring, the fire can be displayed from all sides, making the diamond look bigger and more dazzling. The elegant and classic shape will never go out of fashion. It is also suitable for different hand shapes to make you 5.radiant.Unique Color Treasure Ring
Color gem rings that highlight their individuality are also very popular nowadays. They like to wear colored gemstones, such as tourmalines, red sapphires, emeralds, and so on. This kind of women prefer romance, rich personality, and full of fun in life.